WHY LIST WITH BRIGHAM REAL ESTATE?
With more than forty-four (44) years of combined real estate, marketing and appraisal experience, Charlotte and Henry Brigham have worked extensively to list and sell luxury properties throughout Austin and the Texas Hill Country. High integrity and ethics are the company's number one priority, along with the successful sale of each property. With a team of high-quality agents, Brigham Real Estate is a boutique brokerage firm with unsurpassed local knowledge. We seek to meet the uncompromising demands of a high-end clientele through providing an unparalleled level of customer service. Brigham Real Estate networks with fellow independent firms like Austin Luxury Network to share market data and promote listings. We also work with many relocation companies such as Corporate Relocation Services and Xerox Relocation to provide smooth transitions for clients both selling and buying in the Austin Area.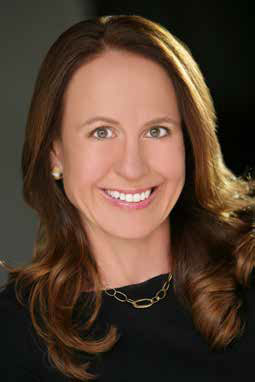 Charlotte Brigham
Broker/MBA
Agent Value Statement
Your house is a valuable investment. I believe it is my job to utilize all the techniques available to assist you with obtaining the maximum possible price for your home. I will provide you with market updates and suggestions for improvements and staging that are proven through years of experience to generate the highest returns. Through advertising and my extensive personal and professional networks I will find the optimal buyer for your property and help you realize your dreams of optimal satisfaction.
Our Team
More than forty-one years of combined real estate sales, appraisal and marketing experience
Member of Austin Luxury Network
Open 7 Days a Week
Owner/Broker Operated
In Depth Knowledge of the Austin Market
Actively Seeking our Pre-MLS Listings for Buyers through my Extensive Realtor Network
Sales History includes properties that have been featured in Architectural Digest and other important Real Estate Publications
Relocation Connections with Corporate Relocation Services and Xerox Relocation & Assignment Services
Worldwide International Exposure
History of Brigham Real Estate LLC
I moved to Austin from New York City via Guatemala in 1977 and attended St. Stephen's Episcopal School, and then graduated from the University of Texas with Degrees in Marketing and Art History.  I originally got my Real Estate License in 1986 and worked for a Home Builder, Randy Morine.  I then worked for ten years in Public Finance, and during this time period I achieved my MBA in Management from St. Edward's University. In 2007 I renewed my Real Estate License and worked for Coldwell Banker, where I learned the basics of home marketing. I have also worked for Turnquist Partners (now Engel and Volkers) and Kuper Sothebys. At these two companies I learned exactly how Luxury Brokers list, market and sell luxury properties. 
In October 2015 I established my own company, Brigham Real Estate LLC. We are members of Luxury Real Estate, Who's Who in Luxury Real Estate, members of the Institute for Luxury Home Marketing, and Austin Luxury Network, a private group of Austin's finest Luxury Brokers.  I am a Zillow Premiere Agent, which means that I will show up as the exclusive agent for your property and can drive leads to your property.   
My company now consists of eight+ licensed agents including a Real Estate Appraiser with 27 years experience, plus an Interior Designer. We also have several agents in training. We meet once a week for training and to discuss our listings. We stress customer service and complete knowledge of the area, not only the houses but also the grocery stores, schools, nursing homes, the whole picture of the community.
The premise for our business is that a property will only sell as well as it looks.  Through many years experience I know what buyers are looking for and the exact property condition that needs to be achieved, for both the inside and the outside.  I stress de-cluttering, cleaning, painting, proper yard presentation and other factors of staging. We work intensely with our clients to provide a high level of expertise regarding what improvements need to be completed to get the home in peek condition, and we have subcontractors available to help with the work.  Once the ideal property condition is achieved the property can be properly launched to other agents and the public.
The basis of our marketing is premium quality professional photography and/or architectural renderings. Our listings are placed pre-MLS on the websites for ALN and Luxury Real Estate. This builds the exclusivity of a coming soon listing and saves days on market. I also advertise properties in Refine Magazine, Waterways, Collections and Tribeza. I have sold properties off print advertising in these publications. 
I have sold homes from Buda and Kyle, to Downtown Austin and Westlake, and up through Leander and Round Rock, at all price points.  For each home I provide personal attention and full luxury service. My team is very excited about marketing all our listings and working in the Austin Metroplex. We have infinite potential for growth here as we have a beautiful city, centered upon the natural attraction of Lady Bird Lake, Barton Springs and Zilker Park, very similar to London and Paris. In combination with our mild weather, we are a huge attraction for new companies and baby boomers escaping from colder climates. As my clients have stated, Austin is the Bohemian Utopian Ideal on par with Aspen. Quite the place to be!